3 Ways to Make A Homemade Protein Hair Mask

Lush and healthy hair is something that every woman admires. Not every one of them is blessed with genetically healthy hair. Instead, they have to regularly use different home remedies and expensive products to keep their hair presentable. No doubt that a balanced and complete diet is essential for the inner strength and health of your hair, but the tropical application of different protein masks also proves to be helpful. However, many protein treatments and hair masks cost you way much and are also full of substances. A healthier option would be to find out ways to make a homemade protein hair mask to keep your hair well-nourished while staying comfortable on your expenses.
Ways to Make A Homemade Protein Hair Mask
Hair is mainly composed of protein due to harmful elements in the environment, excessive heat, or using inorganic materials in our hair and causes a lack of protein. Eating a protein-rich balanced diet is one solution, whereas DIY protein hair mask application is another. It is effortless to make a homemade protein hair mask, but we are enlisting three ways to make a homemade protein hair mask.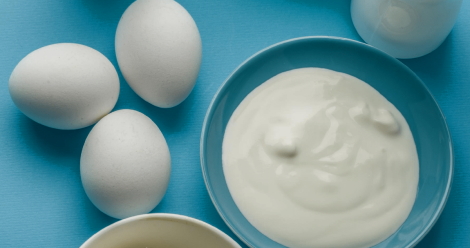 Protein Hair Mask Using Egg and Yogurt
One egg yolk.
Six tbs. of yogurt.
Mix all the ingredients properly and apply on your scalp and hair length.
Egg yolk is rich in proteins, whereas yogurt contains lactic acids, a beautiful combination to moisturize your hair.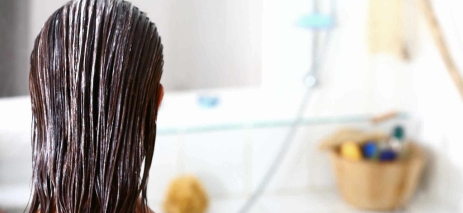 Using Avocado and Mayonnaise to Make DIY Protein Hair Mask
Add two tbs. of mayonnaise into a mashed avocado
Cover all your hair with this DIY protein hair mask.
Wash your hair after 30 minutes. It will help restore proteins and moisture in your hair.
Protein Hair Mask Using Gelatin
Mix one tbs. of gelatin powder into one-third cup of water and keep whisking in a saucepan to avoid lumps.
In approximately 5 to 8 minutes, it will start steaming. Take it off the stove and let it cool. Add one tsp. of apple cider vinegar and honey each and mix well. Apply this mixture on your wet hair and rinse off after 20 minutes.
Gelatin helps in restoring keratin proteins.